Photoshop Artistic Effects To Boost Your Creativity
Photoshop artistic effects have the power to transform an ordinary photograph into an artwork. But only if you choose wisely what effect to use.
An effect doesn't fit any picture. It should match your artistic voice but also the visual story within your photographs. 
For example, a sketchy effect is more atmospheric and dramatic than a watercolor effect. 
Aquarelle effects work very well with street photography, while avatar-like effects work very well on portraits.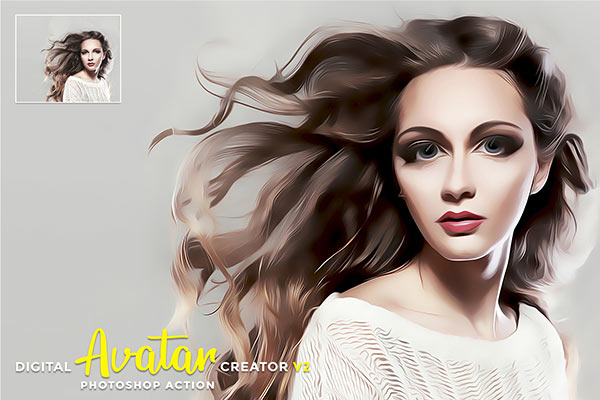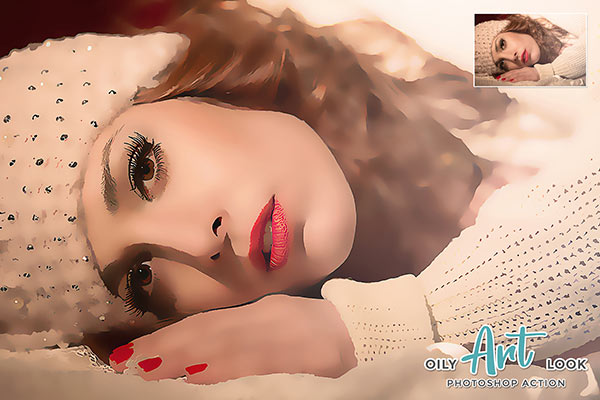 That's why there are so many Photoshop artistic effects on the market, and it is so hard to choose.
The best thing you can do is go for a bundle that includes a broad variety of effects.
It should have at least a few you will definitely use regularly and a few you may use from time to time. 
Choose effects that speak to you in the same way that your photographs speak to you. And try to be consistent and create a roundabout body of work.
We have prepared for you an amazing set of Photoshop artistic effects that boosts your creativity and fit your photographs like a glove.
29 Photoshop Actions Included in This Bundle
Acrylic Paint Art 
Aquarellexign Mixed Art
Aquarellixign Art 
Architexign – Modern Sketch Art
Artistic Oil Painting  V1
Artistic Oil Painting V2
ColoreeXign Art 
Colorsplash – Modern Watercolor Art
Digital Avatar Creator v1
Digital Avatar Creator v2
Digital Painting
Digital Watercolor Painting
Inksketch 
Inksplash 
MixDxign Watercolor Art
Modern Painting Pro

Modern Vector Art 
Modern Watercolor Art
Oil Paint Vector Art 
Oily Art Look
Oily Dark Fashion
Oily Watercolor Paint 
OilyXign – Modern Watercolor Art
Painter – Digital Watercolor Art
PaintoXign – Mixed Art 
Sketchy – Artistic Color Sketch
Tempera – Modern Aquarelle Art
Urban Art – Mixed Aquarelle Sketch
Vector Illustration Art
Compatible with Adobe Photoshop CC3, CC4, CC5, CC6, CC, CC2014, CC2015, CC2015.5,CC2017, CC2018, CC2019, CC2020, CC2021, CC2022+
Mac and Windows Devices
This deal comes with an extended commercial license.
All the Photoshop actions in this bundle can be used for both personal and commercial purposes, for yourself or on behalf of a client, or as part of your new design for sale.
This product cannot be resold, shared, transferred, or otherwise redistributed on its own.
Before/After Results You Can Achieve
Professional Digital Artworks at Your Fingertips
The Mega Artistic bundle includes 29 exclusive actions that cover everything from watercolor effects to acrylic paint, sketching and oily paint effects.
It is very hard not to find something you'll regularly use.
That's because it includes Photoshop artistic effects that look amazing on portraits, landscapes, animal pictures, street snapshots, travel photographs, real estate, and many other types of photography.
Furthermore, the effects are very easy to customize so you can create unique artworks that fit your style perfectly.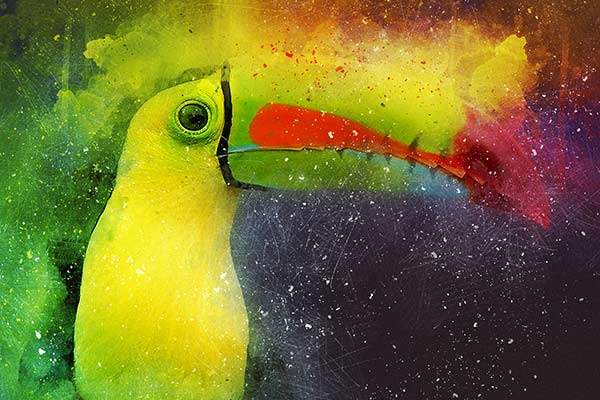 The effects are fine-tuned in detail and look realistic and beautiful. In just a few clicks, you'll have professional artistic digital artworks ready to send to your clients, share on social media, or exhibit in a gallery.
No more struggling to create Photoshop actions on your own. And there is more. The bundle includes a ReadMe help file, video instructions, and ATN, ABR, and PAT files. You won't waste time figuring out how to use the effects. 
You can spend more time taking pictures instead of editing them. This is any photographer's dream. Get these beautiful Photoshop artistic effects for just $29, a huge discount from its regular selling price of $159.
Grab This Artistic Collection At A Price Like Never Before!