Doesn't Feel Like Valentine Without Some Mushy Stills?
At the same time, coming up with photos that amply reflect this mushiness is clearly no mean feat!
That is precisely where this set of 2 free, PSD and JPG format Valentine photo backdrops prove to be your saviour, offering perfect settings which are amply reflective of all the love that is supposed to be in the air (and everywhere else!), come Valentine's Day.
Most of all, they are completely FREE! So, you merely grab and use them in the best way you deem fit, without costs ever being a concern!
This set of romantic image backdrops is equally suited for professional photographers and amateurs alike. In fact, even if your photography skills are truly limited, you will still be able to make the most of this set, to come up with something which is genuinely romantic and reflective of the love that you hope to portray through your photos.

What Makes This Photo Backdrop Bundle Stand Out!
Vibrancy: One aspect that clearly deserves special mention is the vibrancy that you will notice in both these Valentine photo backdrops.
Whether it is the choice of colours, the design, the layout, and indeed the overall setting in which you see the couple in these photos, you will practically not find anything amiss as far as your ability to take these photos and create something of magical of your own is concerned.
The surprise factor! Valentine's Day is invariably about surprises; your partner expects to be treated to something truly special which they may not even have imagined!
On this front too, this set of 2 Valentine photo backdrops proves to be the perfect proffering since your partner may not be expecting search bedazzling photos in the first place. The more limited your photographic skills, higher the likelihood of your partner not expecting something along these lines.
When that happens – and you do end up delivering something which was completely unexpected, the surprise quotient clearly shoots through the roof!
Pliable: Both these Valentine photo backdrops are flexible enough to be used as individually intended by you; they are genuinely not limiting in themselves.
Rather, the more proficient you are in your photo editing skills, you will be able to use these 2 images in so many unique ways.
This is only because both these images have been designed in such a way that they are adaptable to modifications made in them, as deemed fit.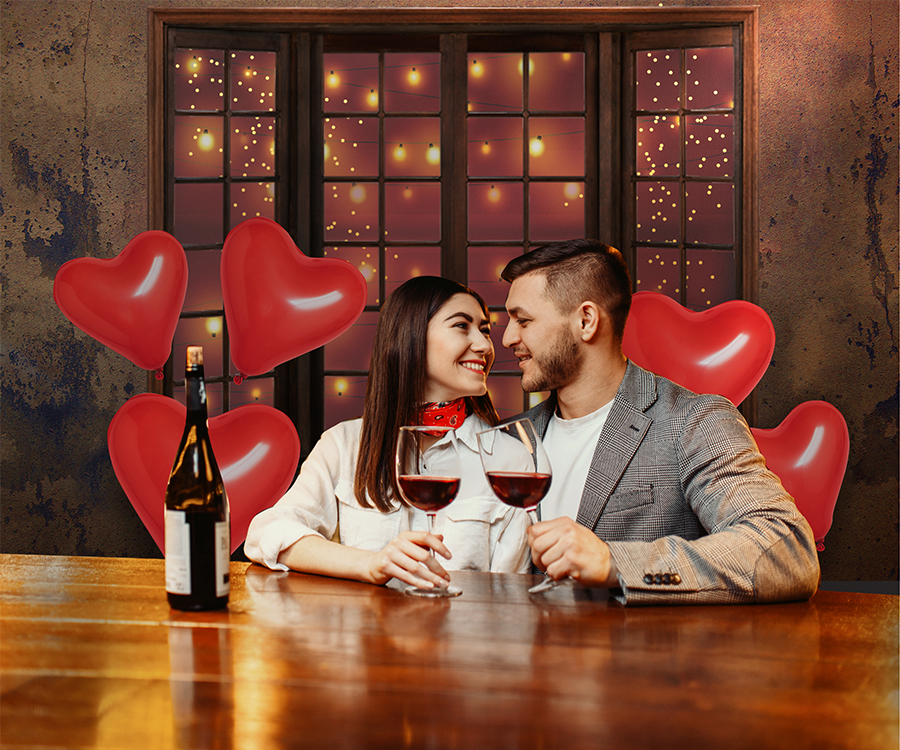 Bundle Specs:
2 Romantic photo backdrops in a PSD format.

All templates are editable
You can use the backgrounds with photos or without photos just as cards
The PSDs are, 300dpi
Image Resolution 3000 x 2500px
The product comes with a 30 day money back policy
So, what are you waiting for, if romantic Valentine's Day imagery is on your mind? This deal freebie needs to be in your resource bank.
Possibilities Are Practically Endless With This Bundle!!