You might say that the earliest form of this art was practiced by great painters like Francisco Goya and Edouard Manet.
Yet in our own modern times, although we have more tools available, great nude art remains elusive.  In fact, it remains something of a lost art.
If you are chasing mastery of this lost art, it can be hard to find the right kind of instruction. Anyone can point their camera at a nude model and take a photo.
But simply snapping a series of photos of an attractive model does not create great art. That's because nude photography is different from any other genre.
It requires meticulous attention to light and posing. A detailed understanding of the use of color. And an intuitive rapport with models which allows them to relax.
As a beginner, all this can seem overwhelming. It's a lot to learn in a short amount of time, and there are few who can teach these skills with confidence.
So what's an aspiring photographer to do?
Should you try to pick up whatever knowledge you can from Google and YouTube? Should you buy a book? Pay for a class?
And how can you find a book or course that meets your needs as a beginner in this exciting genre? We have a perfect solution for you.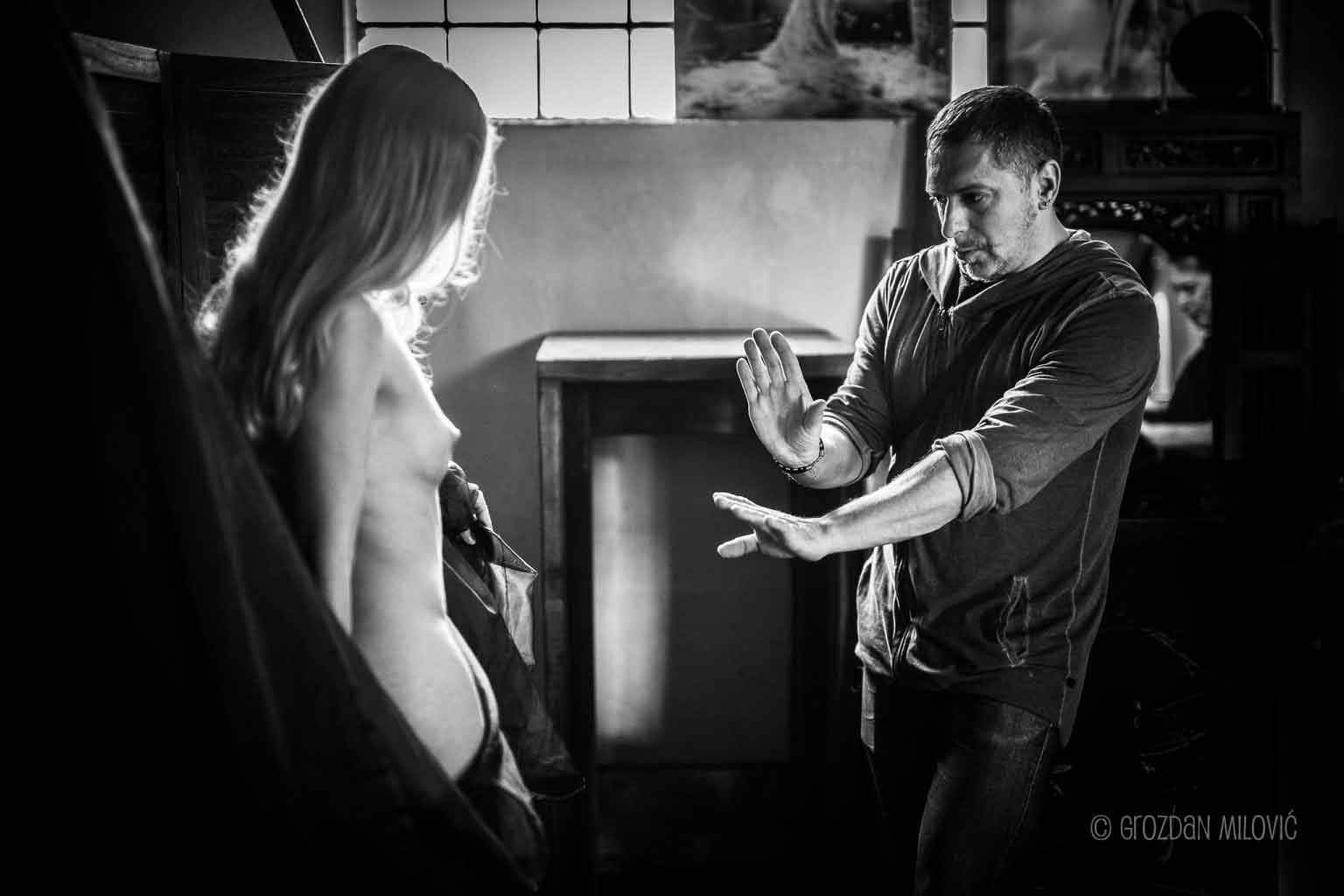 Nude Shooting & Post Processing By Dan Hecho: A Promo Video
Part 1:
Theory (50 minutes)
Find inspiration

Perception (including light and geometry)

Composition

Transposing photographic perspective and volume to a 2D image
Part 2:
Shooting (123 minutes)
Esthetics of posing & movement as they relate to light and internality

W

ork with arms naturally

Connecting with your models

Effective use of constant indoor spot lighting
Part 3:
Processing and Retouching (90 minutes)
Edit a image Lightroom using the principles of "signature" color correction

Create stunning B&W images in Lightroom

Blue-warm color correction and chocolate toning in Lightroom

Nuanced export of images

Retouch details in Photoshop
Bonus
Besides the video footage, you will also receive:
All images from the shooting process in a JPEG format

The DNG file with all your self-edits in post-production
Dan Hecho's Brazilian Nude Shooting Workshop
If you've been longing to rise to the level of Goya and Manet, this is your best chance.
Dan Hecho is one of the few masters of nude photography who has mastered all the secrets of the craft.
And he's more than willing and able to share them with you!
You are guaranteed to learn everything needed to unlock all the mysterious secrets of this elusive craft.
Few Of The Amazing Secrets You'll Learn:
How to use the best schemes of natural light

Details of an effective shooting process using natural light

How to bundle 2-3 models together effectively

The most beautiful postures and poses for nude shooting

How to create unique colors in Lightroom and develop your own unique style
You will find this course easy to learn from because of Dan's consummate skill and his innovative teaching style. He broadcasts with three cameras together so you can get a better idea of the process, from the planning all the way to the post-production stage.
This course is an absolute must-have for anyone who has ever wanted to pursue nude photography as an art form.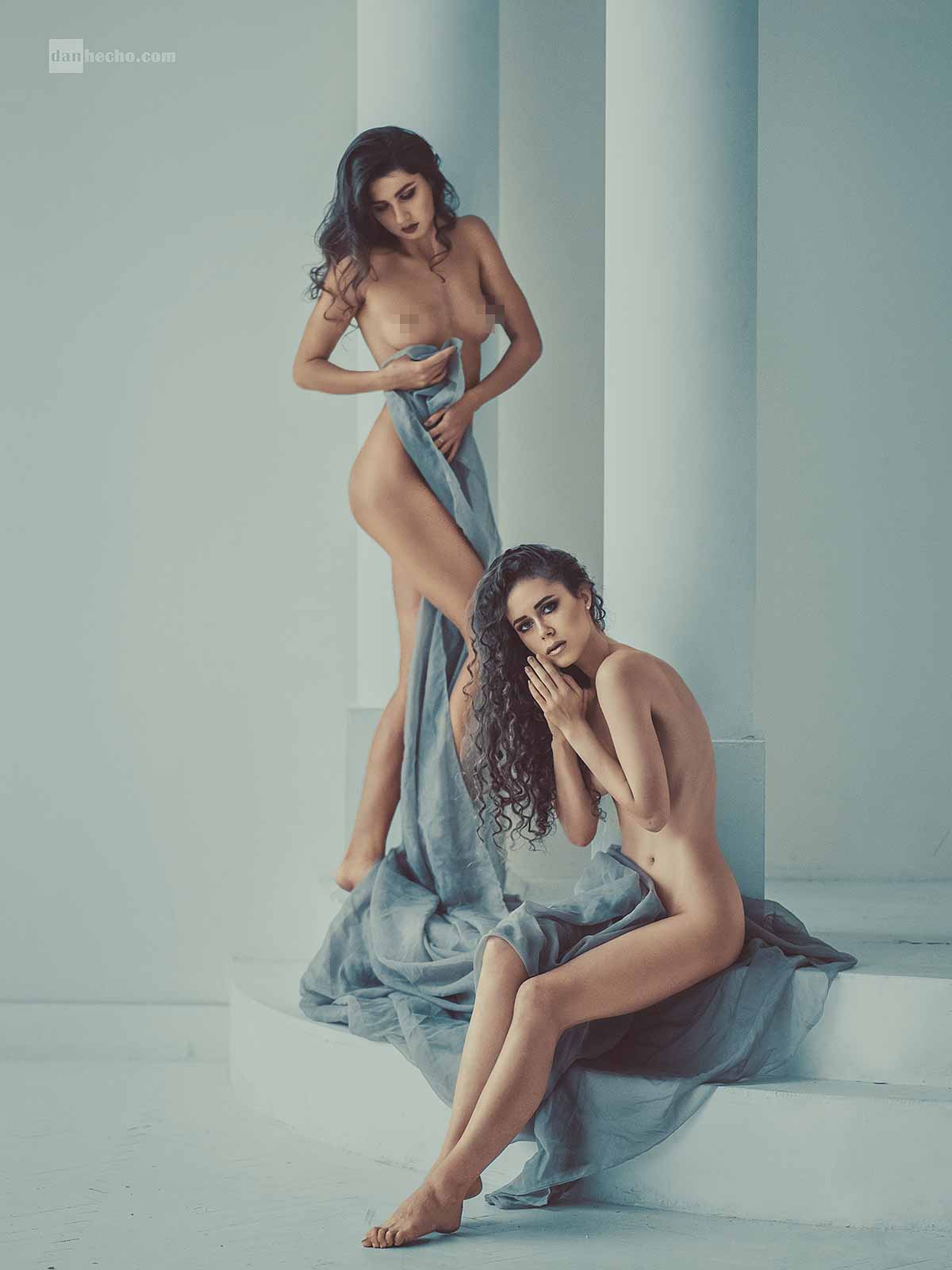 I thought that was a great session, even despite the delays. What I liked in particular is that you addressed a wide range of issues, from art theory to technical retouching. I didn't necessarily understand everything the first time, but it really opened my eyes to a lot of issues and I will definitely go back again.
I do plan to purchase some presets and I would also appreciate the RAW file. Please let me know how to access the discount.
And I look forward to the workshop in Barcelona and to any other online events.
-Fred
A master of artistic nude photography. He is inspired by great masters of painting like Leonardo, Giordano, Caravaggio, Rembrandt, etc, etc.
I believe he is the reincarnation of all these magnificent painters. I was able to attend one of his workshops in Milan. He is very precise & attentive to every detail in his work. He is very passionate about his work. For me it's a source of inspiration. And if there is an opportunity I will continue to attend his courses. Very professional.
In his course in succession he releases many things to be able to practice photography. His last online course was really really nice. Of course I will follow others. But I'll highly recommend this to everyone.
-Simone Canino
This was very impressive! Thank you very much. Tremendous amount of work and time you have invested in this webinar. Well worth it! Thank you!
I look forward to going over it a bit more slowly.
-Dave
I admire your work, perspective & passion. Thanks for bringing such great content to us. This was a great online workshop. Had some technical difficulties, but the video solved all of them. 
-Antanas Minkevicius
Don't Miss Out On This Opportunity To Master Nude Shooting Today!