Find the Best Fine Art Actions for Your Photographs
Fine art actions should be in the portfolio of every Photoshop user. They create artful effects in seconds and inspire you to take better photographs.
That's because these actions are thoughtfully designed by Photoshop editing masters.
They combine adjustments and effects and let you apply all of them with just one click.
Each of them is unique and recreates a particular atmosphere, mood, or feeling and you can never have enough of these Photoshop actions.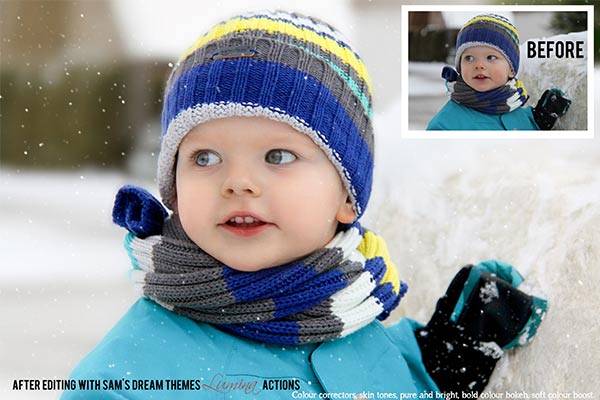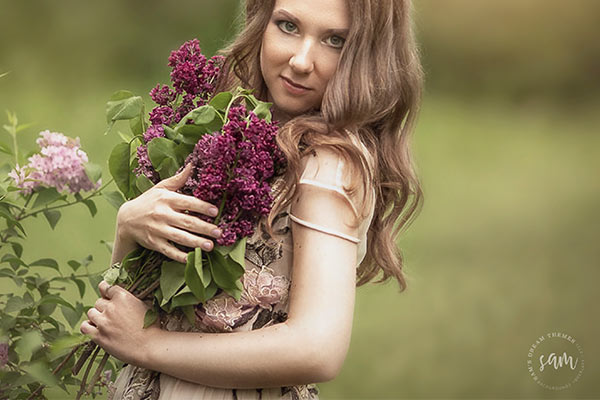 However, you should be careful. There is a thin line between art and kitsch. You don't want to edit your photographs too much and overpower their natural beauty.
Especially when you photograph people, your photographs should preserve the personality and attitude of your subject.
And the fine art actions you use should be able to edit all skin tones and reveal people's inner beauty.
But how can you find those high-quality Photoshop actions that improve your images sweetly and naturally? We have the answer!
4 Fine Art Photoshop Actions Bundles for Mesmerizing Portraits
60 Fine Art Actions for Creamy and Polished Portraits, Wedding Pictures, and Newborns Photo Sessions
6 Retouch Brushes
6 Color Correcting Brushes
5 Bokeh Effects
12 One-Click Workflows
13 Paint-In Color Brushes
6 Vignettes
5 Mattes
8 Shortcut Actions
The Sugar Glow Skin Collection
18 Fine Art Actions for Retouching Skin
13 Paint-On Skin Tones
1 Smooth Skin with a Texture Set Action
1 Super Smooth Skin Action
1 Eye Palette
1 Dodge and Burn Action
1 Pearly White Teeth Action
The Falling For You Collection
44 Fine Art Actions for Rich Autumn Photographs
6 Color Correcting Brushes
2 Bokeh Effects
10 One-Click Workflows
4 Moveable Lights and Colors
9 Paint-In Color Brushes
4 Vignettes
8 Shortcut Actions
63 Fine Art Actions for Dreamy Portraits, Wedding Pictures, and Newborns Photo Sessions
6 Retouch Brushes
6 Color Correcting Brushes
7 Bokeh Effects
12 One-Click Workflows
14 Paint-In Color Brushes
6 Vignettes
4 Black and White Fine Art Actions
8 Shortcut Actions
3 Sparkle Bokeh and Light Overlays
Compatible with Adobe Photoshop CC, Including the Newest CC Versions.
Compatible with Both Mac and Windows Devices.
This deal comes with an extended commercial license.

All the actions in this bundle can be used for any services you offer.

This product cannot be resold, shared, transferred, or otherwise redistributed on its own.
Before/After Results With These Photoshop Actions
The Sugar Glow Collection
The Falling For You Collection
🌟Raving Reviews For These Bestselling Actions🌟
"You want these! I have been learning to hand edit everything but I just wasn't quite always getting the exact look I wanted... then Samantha began offering these actions and I love them! Her tutorial is easy to follow and helps give you ideas for how to use them. They are gorgeous and completely worth buying. (My before and after is using mostly the Lumina Collection plus some hand edits. It's the Lumina actions that really got it where I wanted it)"
"Great actions to enhance photos and touch up photos! Customer service is phenomenal! I was having trouble getting the actions loaded into photoshop 2020 and was getting frustrated. The seller messaged me back quickly and was very helpful and understanding. We were able to figure out what was going on and I love both of the actions I purchased!!"
"Thank you! This pack is amazing! I did find this more intermediate to moderate however the tutorial on Youtube is fabulous for a beginner of Photoshop like myself."
"This was a great purchase! I love how easy the actions are to use, and will definitely buy from Sam's Dream Themes again"
"Brilliant, love it! Easy to follow instructions as well - always a bonus when learning something new!"
Very easy to use, excellent tools and instruction, thank you so much!!
"A lot of work went into perfecting these photoshop presets. Lovely work!!"
"Holy cow! The skin tones in this package are simply PERFECT. I'm absolutely blown away"
A Complete Fine Art Actions Collection at Your Fingertips
These fine art actions are designed particularly for portraits, newborn pictures, and wedding photographs. The collection includes retouches for all skin tones, creamy bokeh effects, soft vintage colors, vignettes, and others.
You'll have 185 effects and actions to mix and match. It is impossible to get bored or lose interest. 
They are easy to use and help you enhance colors, make the subject stand out, and create blurry backgrounds in no time. You can even add some sparkles.
But the main advantage of the collection is the storytelling ability. Each action tells a story. You can feel the warmth of the sun, the texture of leaves, and the smell of flowers.
This collection invites you into a fantasy world you'll never want to leave. It is inspiring and touching.
Now you can take your photographs to the next level and deliver more than high-quality images to your clients. Make them feel special and loved. 
Get these beautiful fine art actions for just $39 and transform your photographs into artworks in seconds.
Get These Fine Art Actions At An Unbelievable Price!