Are you in a rut with your boudoir photography shoot? Are you finding that your boudoir photos don't quite achieve the raw, edgy feel that you're going for?
This genre of art is unique and requires a unique skill set. It is unapologetically beautiful, fierce and intimate. And that's why you love it.
You're trying your best, but…
There is something essential missing from the photography that you're creating. You struggle to find models that can accurately capture your vision. In addition, the legal aspect of working with models constantly seems to impede your creativity.
You have to anticipate every little thing that could go wrong in order to create a contract that protects both you and your models.
Besides that, your workflow itself feels lengthy and cumbersome. In trying to make your photography more powerful, you find yourself lugging more and more gear and equipment to boudoir photography shoots.
This takes time and attention away from the things that really matter: working with your models to create stunning and dramatic images.
Finding help
Of course, there is a selection of helpful how-to videos and websites to guide you. But very few of these focus specifically on the challenges of boudoir photography.
And you don't always know for sure if the advice you're getting is from a real expert.
Until now…!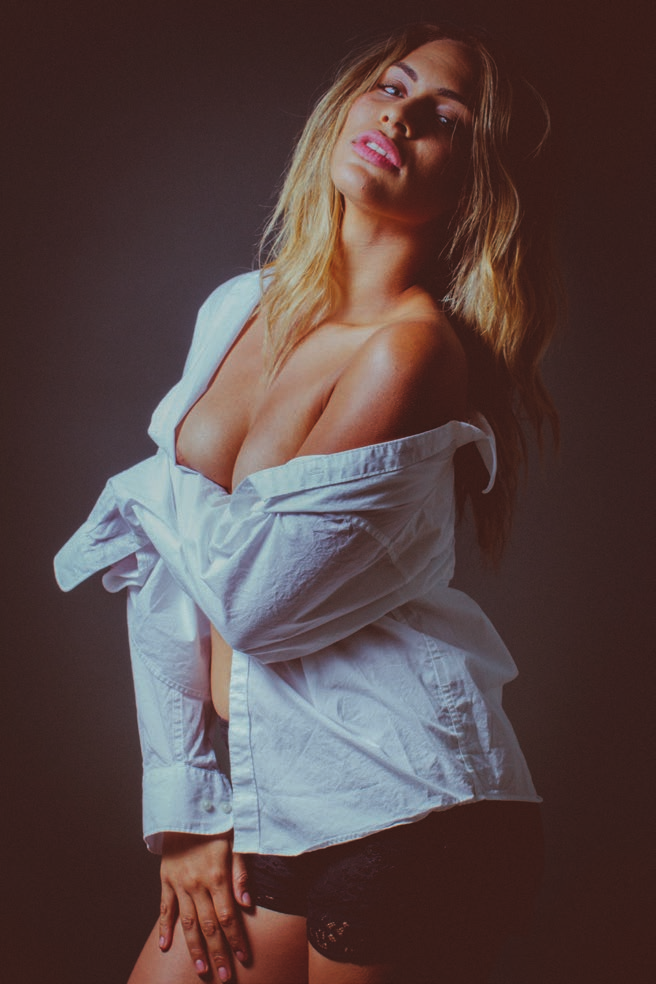 Make Your Next Boudoir Photography Shoot Effortless
We'd like to present Freestyle Boudoir: Creating Editorial-Style Images With More Impact & Less Gear, by expert boudoir photographer Ed Verosky.
This PDF guide accompanied with an hour of video instruction are available for download immediately after purchase…and they are exactly what you've been waiting for.
The PDF includes 100 reference images, bringing techniques and poses to life in a way that dramatically simplifies your work.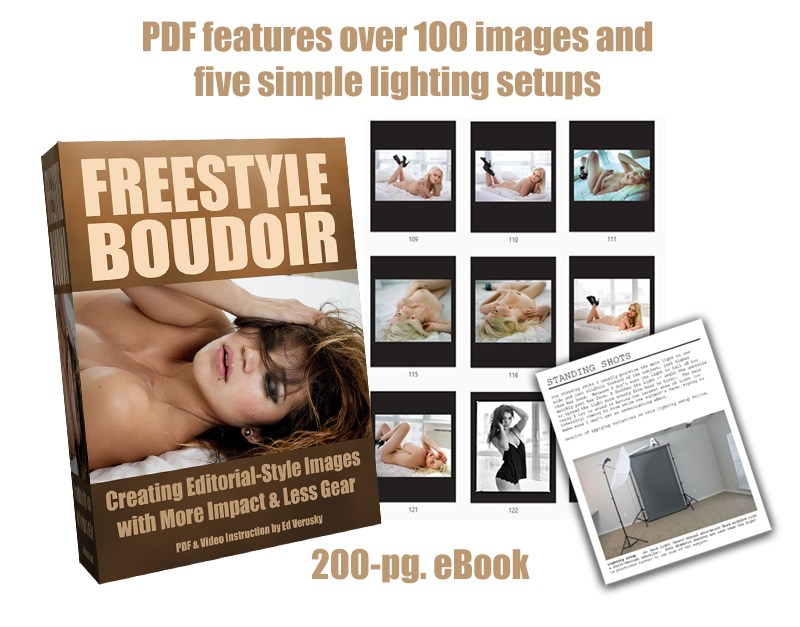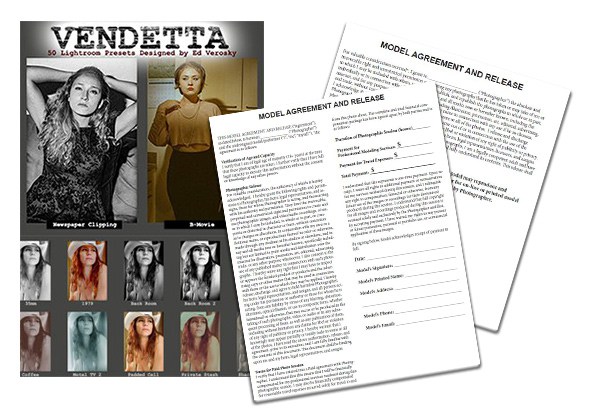 Plus a little bit extra
As a bonus, you also receive templates of the same model release forms that Verosky uses in his own work. All you have to do is tweak them with your own information, and you can drastically reduce all the paperwork hassles that are holding you back.
You will learn insider information about posing, lighting, and editing your boudoir photography. These are powerfully demonstrated with vivid examples from Verosky's own work.
And if you like to use Lightroom for editing, then you are really in luck. Because the package also includes a set of Vendetta presets, along with special instructions for using Lightroom on your boudoir photo images.
With this hands-on instruction plus all these extras, you will soon be creating high-impact boudoir photography without all the unwieldy and expensive gear.
Everything You Need to Create Stunning Boudoir Photography
There are tons of useful features included in this amazing deal.
1+ Hour of Video Instruction
In the video, Ed Verosky takes you through every step of a successful boudoir photography shoot. He shows how to find the right models & takes you from there right through the editing process.
The video covers:
How to plan a shoot
Finding and attracting the right models
Workflow during the photography shoot
An easy workflow during editing
Working with proof galleries and same-day preview
200-Page PDF eBook
This eBook is jam-packed with helpful insider tips and resources.
100 reference images to help with posing
Five examples of basic lighting setups using limited gear
And don't forget these great bonus features!
Model Release Form templates, to be adapted and used for Trade For Print agreements
50 Vendetta presets, created by Ed Verosky for Lightroom
Checkout Some Sample Poses From The Book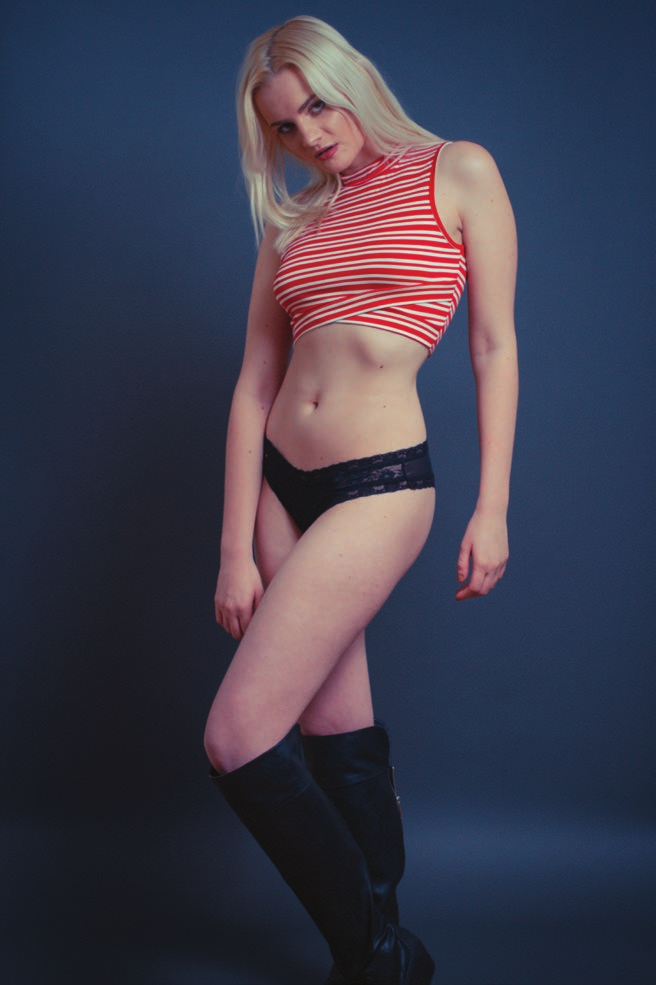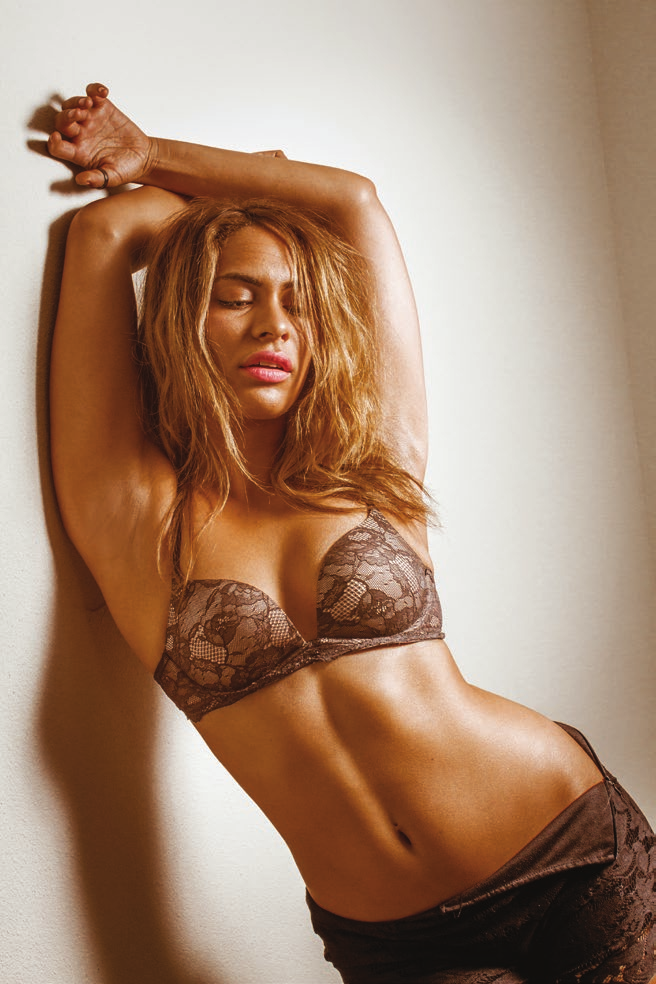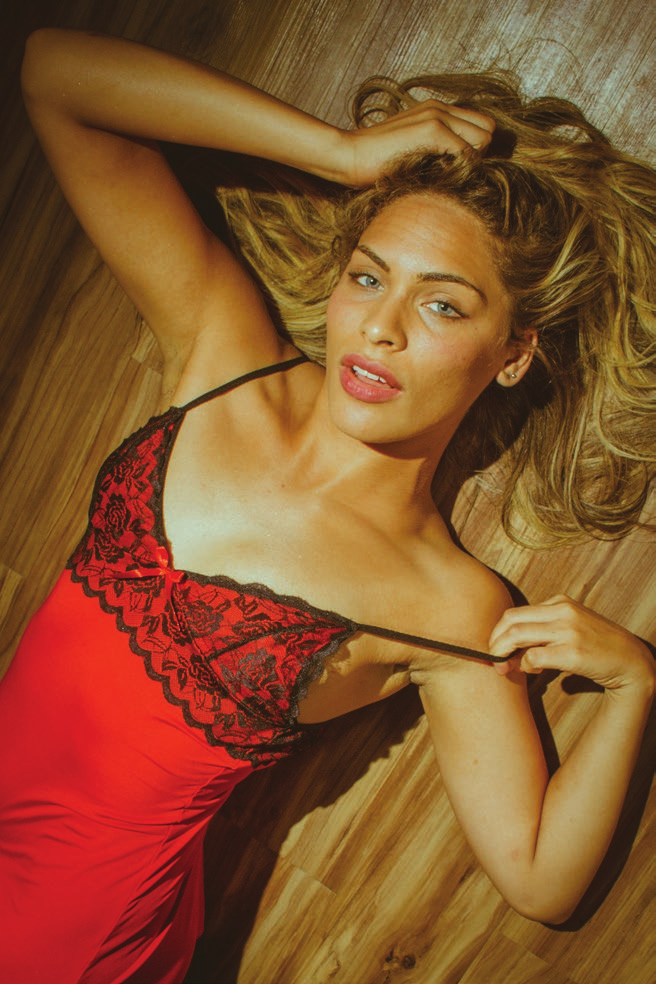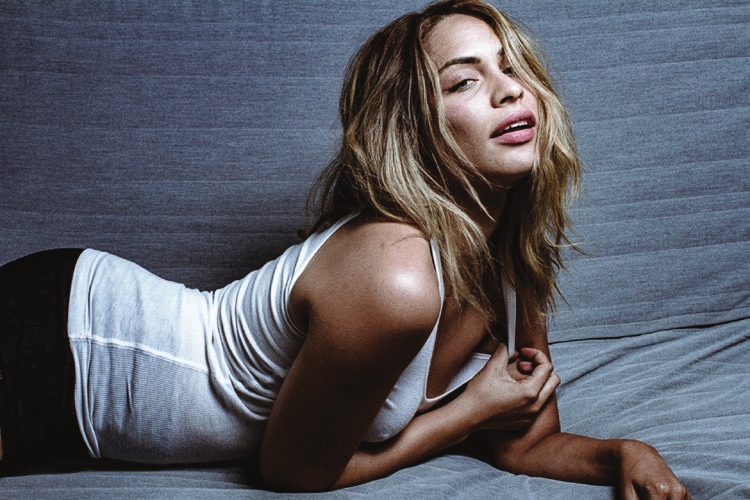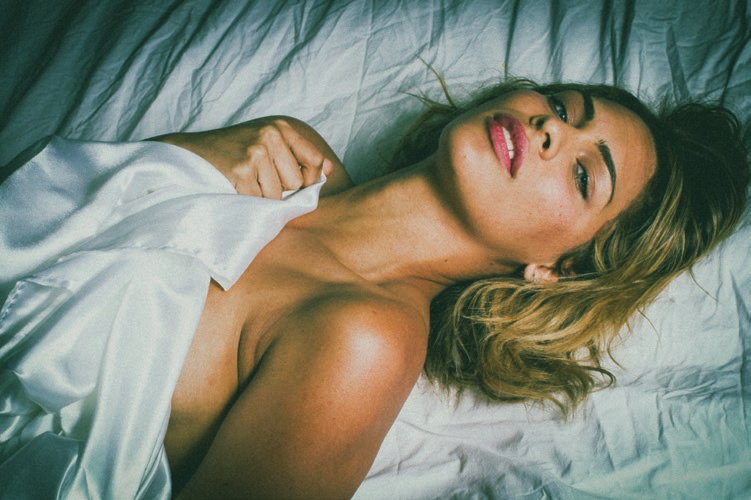 The Best Boudoir Photography Instruction For Your Money
Once you've gotten started with this Freestyle Boudoir instruction guide, there's no going back.
You will be creating editorial-style boudoir images in no time, with no hassles or fuss.
You will manage each boudoir photography shoot effortlessly, without wasted time or dead ends. Experience the thrill of locking in the right model on the first try, and creating gorgeous images with ease.
No more carrying heavy and cumbersome gear and equipment around with you everywhere. Show up with only the basics…and the confidence that less is more.
And that's nothing to the time you'll save in the editing process, with your newfound knowledge of Lightroom and special set of presets.
This is the best boudoir photography instruction you'll find anywhere, and will pay for itself in no time. The results you'll achieve will rise far above run-of-the-mill boudoir photography in their edgy, raw beauty.
The professional quality of your photos cannot fail to attract the notice of potential clients, giving your work the publicity and acclaim that it deserves.
At a cost of just $37 for the entire package, this might be the best investment you'll ever make.
We're so sure that you'll love it, we even offer a 30-day money-back guarantee.
Get the Freestyle Boudoir guide today to get the best out of your next boudoir photography shoot.