Cloud storage is now being used in all walks of life. Gone are the days of laboriously saving documents and photos. Everything can now be backed up automatically to the cloud, to be easily accessed whenever you need it.
But not all storage systems are alike. Photographers have a very special set of needs. That's why we're here to bring you the best cloud storage for photographers.
Because let's face it. All those cheap or free storage systems are fine for the average Joe. Someone who just wants to save a few photos of his vacation.
But they simply won't work for a busy professional photographer, who can easily take thousands of photos in a few hours.
It's not just about storing your photos, either. It's about organizing, locating, and previewing them. For a skilled photographer, the process needs to be effortless. You don't have time to spend hours searching through your data to find the image you took last week. You need that image to be right at your fingertips.
But is it possible for technology to be that intuitive? The answer is yes.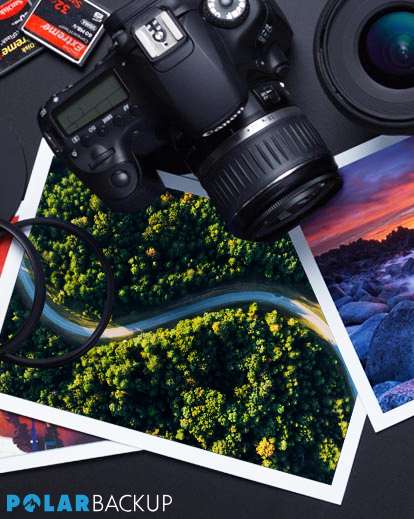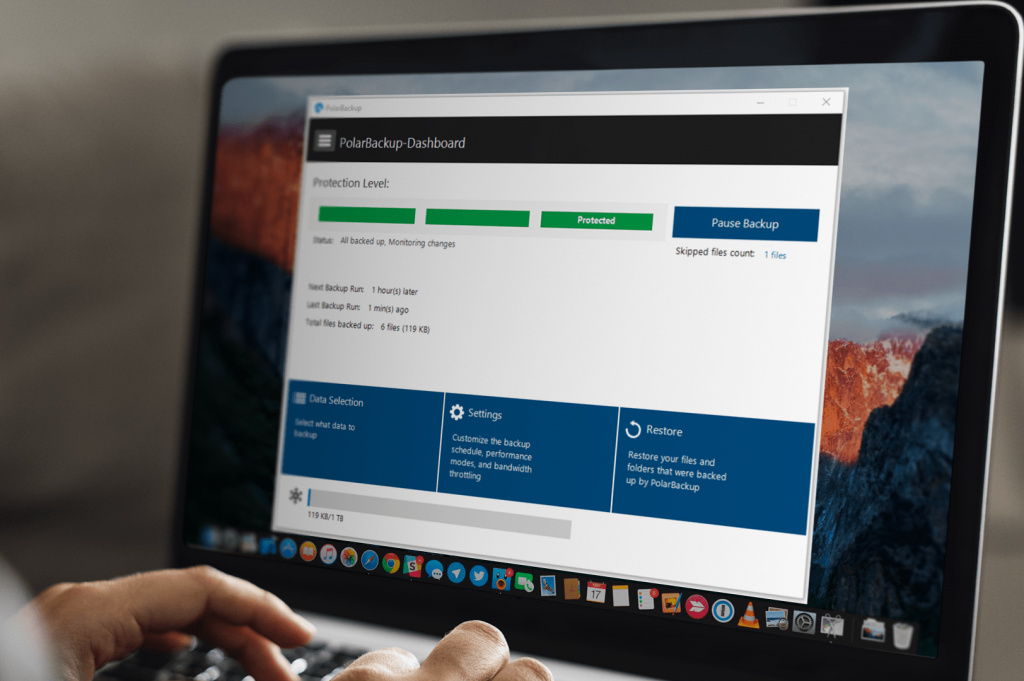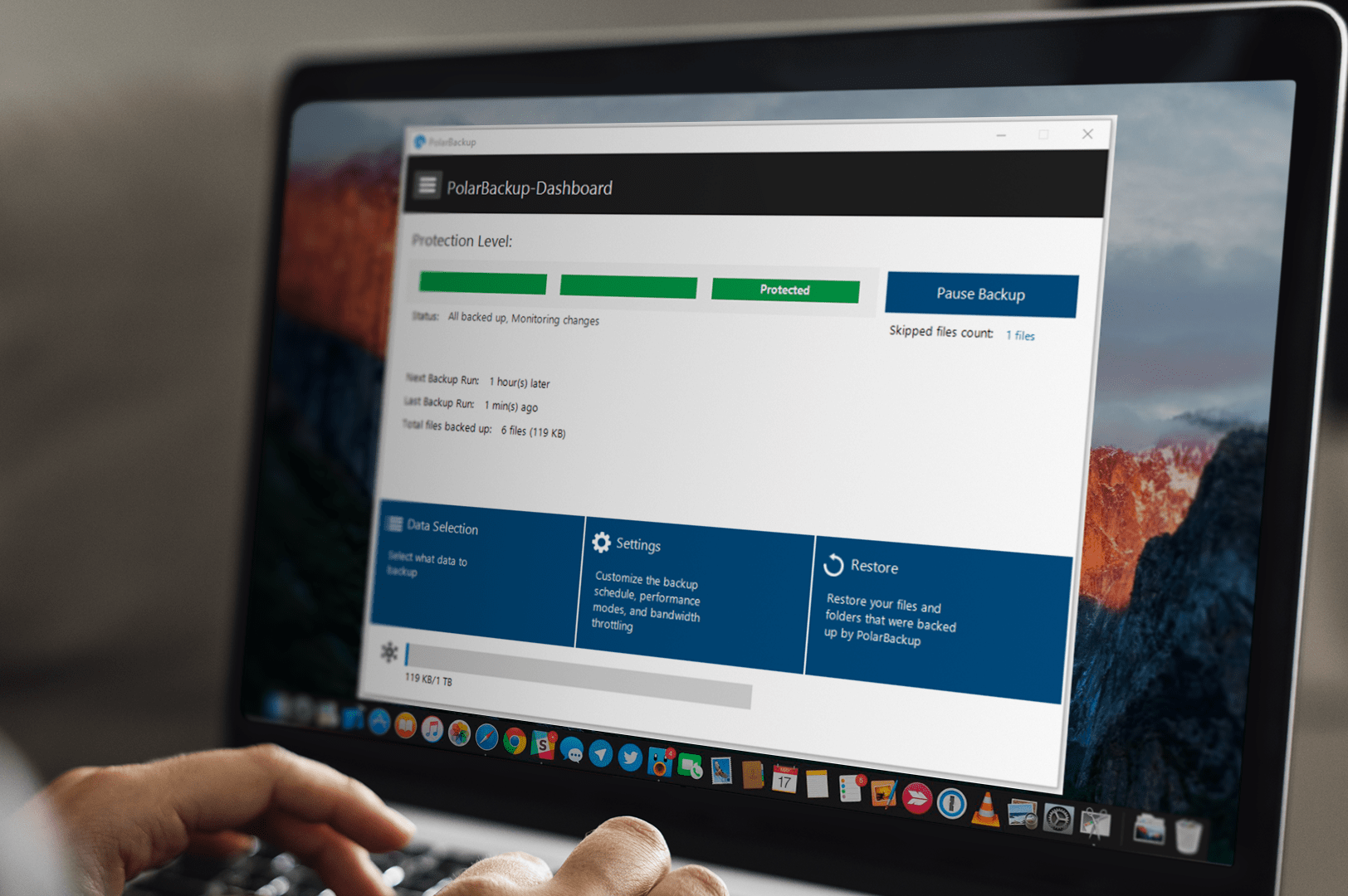 Special Features Just For You
Polarbackup has been formulated with an array of features with the professional photographer in mind.
● 
Reliable, Private and Secure Backup to Cloud
● 
"Set and Forget" Automatic Backups
● 
Desktop Agents and Web Consoles
● 
The ability to backup local, external and network drives
● 
Stores Files Forever (Never Deletes Your Data)
● 
Efficient Duplication and Redundancy
● 
Simple, Smooth Backup and Restore Process
● 
Convenient One Time Payment
● 
Storage by Amazon Glacier
● 
Syncs to an Unlimited Number of External Devices
● 
Compatibility with Windows and Mac Machines
● 
GDPR Compliance For Ultimate Privacy
● 
Protection Against Ransomware
Simply the Best Cloud Storage For Photographers
If you're like most photographers, you've already tried a variety of cloud storage solutions. These may have lured you in with low prices. Some (like Google Photos) may even be free.
But by now you know that these low-end storage solutions, while ideal for hobbyists, cannot meet the needs of busy professional photographers.
For one thing, Polarbackup is an expert on cutting-edge technological solutions. Based in Finland, they have spent the last two years developing innovative Cloud technology which combines low cost, ease of use, and unbeatable security.
Polarbackup stores your files with such immediate ease that you can concentrate on taking stunning photos, without having to worry about saving as you go. Other kinds of cloud storage technology can slow down your workflow as you have to constantly stop and check that your photos have saved correctly.
No need to do that with Polarbackup. When it comes to backups, you can "set it and forget it." Just imagine how much time you'll save and how many images you can create.
Besides that, Polarbackup is one of the only storage solutions out there that saves your files forever. Imagine having photos that you took years ago readily available…no matter how many of them there are. The possibilities for web and social media presence are endless.
And best of all: no need to worry that backing up to the Cloud will compromise your creative rights of ownership. As artists in the digital world, we are often robbed of the credit we deserve. While we love having the ability to easily display our work to the public, the theft of images without giving credit has become a common plague on all professional photographers.
That's why Polarbackup is one of the only Cloud technologies that provide military-grade, 256-Bit AES encryption. You can easily encrypt your password, providing the ultimate safety and privacy for your work.
High-End Technology Without the High-End Price
You might think this cutting-edge Cloud storage technology is out of reach of your budget. But you should reconsider. Because once you've purchased access to Polarbackup, it's yours for a LIFETIME.
So you can store, organize, and edit your images with ease for decades to come, no matter how many you have. That never means again having to pay for Cloud storage.
Currently, we are offering a discount on our three convenient pricing plans:
So if you have been thinking about upgrading your Cloud storage, there's no better time to do it.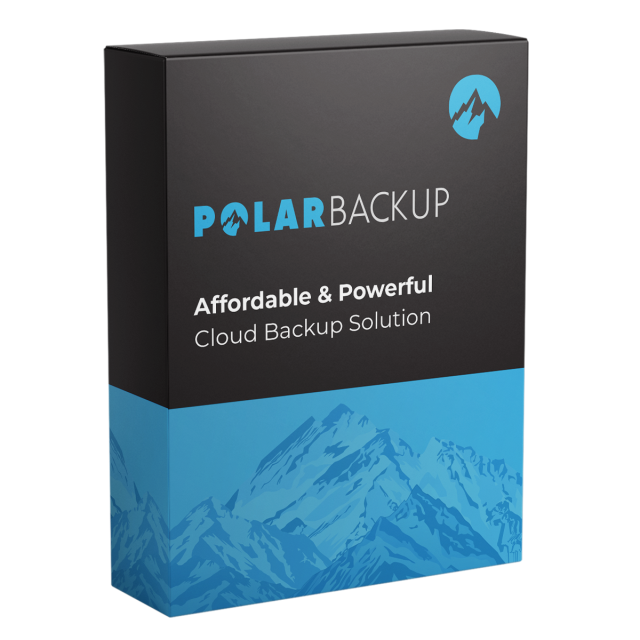 Features of Polar Backup Plans
Reliable Backup (Data Never Deleted).
100% Private and Secure.
Automatic Backup to Cloud.
Simple Backup and Restore.
Competitive Prices.
One Time Payment.
Storage by Amazon Glacier.
The unlimited number of external devices.
Supports Windows and Mac.
Restoration will take time.
This deal is available for new users only.
The plans are NOT stackable.
Compatibility –
Windows 7, Windows 8, Windows 10.
Macs with OS X 10.9 or newer.
NOTE: Lifetime plans include a one-time payment with no extra fees unless the user decides to upgrade and add either more storage or features.
Support email: [email protected]
Get Polar Backup Lifetime Plans, The Very Best Cloud Storage For Photographers.
60% Off The Regular Price
$39.99 – $99.99