Sure, newborns are adorable. But they're also fussy.
Here's a baby portrait photography guide to help you make them pose like a pro.
Because you know how tough it is. Who cares what anybody says.
If you're a mother, you already know about poo poo accidents. And that's only the start.
These little angels are monsters. They have tantrums. They're loud. And they're always this close to a fit of some sort. Getting a pose out of them is like a deal with the devil. So it's no wonder why guides to shooting them are a dime a dozen.
What makes this ebook a must-have one? What could be the one thing that sets it apart? One aspect that goes beyond all the absolutely crucial advice on props, posing, and editing? (Hint: it's not photography related.)
But it's probably the most important reason why I wanted to share this ebook with you.
Well, this ebook is a mother's guide. That means it was written by a mother. Made from her point of view. All the techniques were gained from a mother who decided to start her own baby portrait photography business after realizing she was good at taking portraits.
And when you know the advice, techniques, and poses are taken from a mother's perspective, you also know they're nearly guaranteed to work for every child and every parent.
It's a 64-page guide to shooting a natural-light portrait from beginning to end. From the shopping for props to the editing in Photoshop. And I haven't even mentioned the poses yet. Yes, they're as adorable as you imagine. You'll get more like these.
So are you tired of your so-so portraits? Want to shoot the cutest ones? Without losing your hair? Click below to see more.
Spot-on, practical advice for every newborn photographer
What do you do when the baby wakes up during your shoot? What poses do you have in your back pocket if that were to happen? Have you even shot a newborn portrait before? Perfect. This guide was written for you.
But, hey, I'm not saying a few pros can't read this too. There's tons and tons of advice about the whole craft of shooting newborn portraits. But for those of you who haven't yet started or want to get better by learning from badass like Tk, then you should be grinning right now. Because you're saved.
You're going to learn thing or two about preparing for the shoot, setting it up, and posing the baby. But in detailed specifics. You're going to learn where exactly to place a hand or a leg. Learn how to pose a baby on a rug or even learn how to do a composite like this: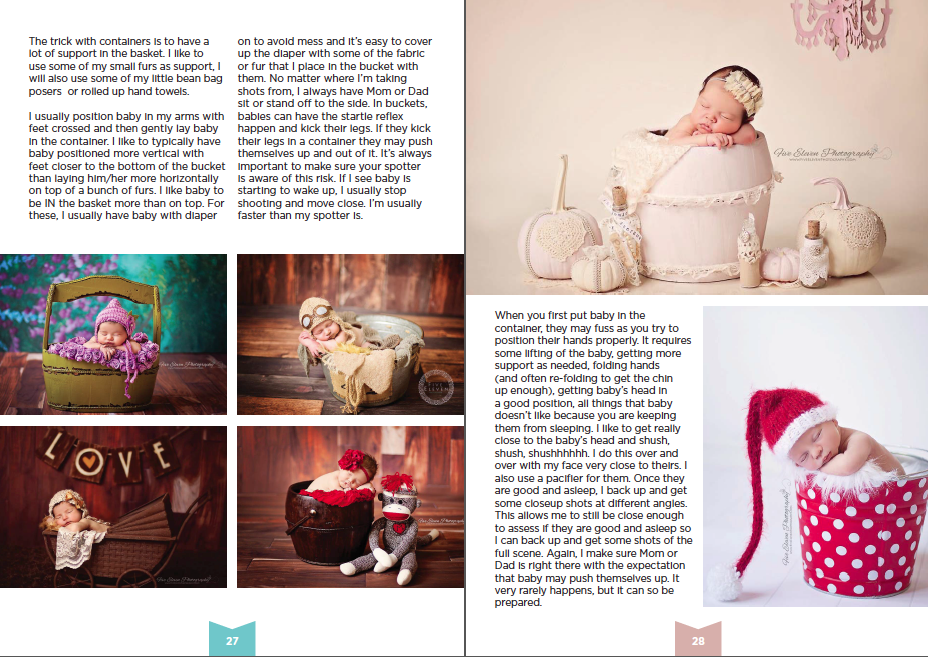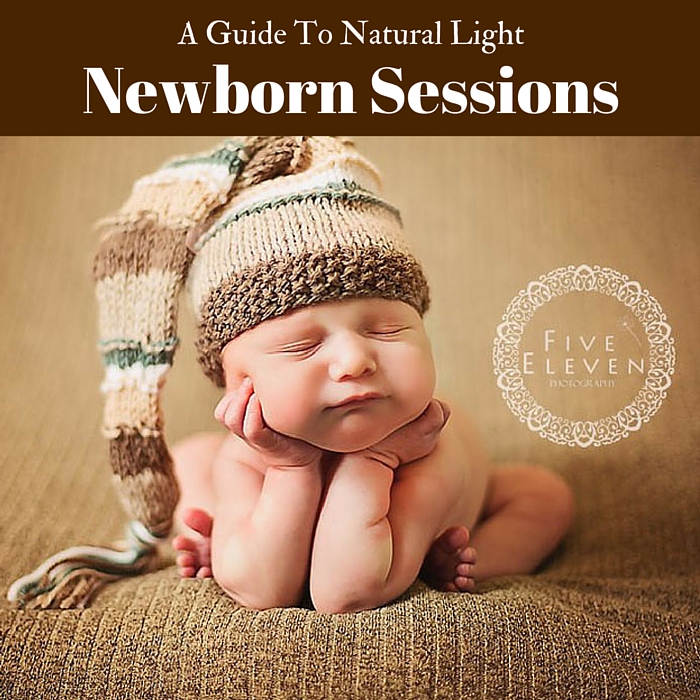 Yes, that's a photo done with more than one exposure. Yes, that means you're going to have let the parents help you. Yes, there's advice on that too 🙂 But that's not it, of course. Here are more questions that will get answered:
If I have to photograph twins, what do I do?

What are the best poses to use when the baby's asleep? How about awake?

When I'm done, what steps in Photoshop should I do?

Okay, how about the swaddle, how do I make one?

What about pricing?  How much should I charge?
This guide goes over just about everything you could possibly want to know. There's a even in-depth Q&A that picks up the most frequently asked questions. It's how you get started. It's how you get better.
Here's What the Others Are Saying

What included in this deal?
64-page guide to shooting a natural light newborn portrait
Newborn posing cards
BONUS: 3 Full session example PDFs
BONUS: Newborn blog form
BONUS: Newborn blog templates
Photographing a child should be child's play, shouldn't it?
Learn a thing or two about photographing the world's cutest demons. Download baby portrait photography guide today.