A quick & easy guide to help you improve your portrait photography techniques in a snap.
In Neil Creek's portrait photography guide, you'll learn 30 quick tips for improving your portraits. This is a guide aimed at beginning photographers who want to learn how to improve their portraits with these portrait photography techniques
Portrait photography can be very difficult, especially if you're shooting photos with someone who isn't a professional model.
Have you ever faced the following issues when you tried to take good portraits?
The subject feels awkward and the photos come out poorly
You're not sure how to direct your subject, so you keep on shooting terrible photos
Your photos look technically good, but they don't stand out or make an impact
The sun is extremely harsh, and it looks bad on your subject's face
The shadows on your subject's face doesn't look good at all, but you're not sure how to improve it
Your subject's face or part of their body looks distorted, and you don't know why
Neil Creek discusses these issues and much more in his e-book. You'll instantly learn how to improve your photos.
This is definitely a book aimed at beginners. If you're an advanced photographer, the information here may be too basic. However, if you're just getting started, each of the tips presented in this book will make a huge impact on your photography.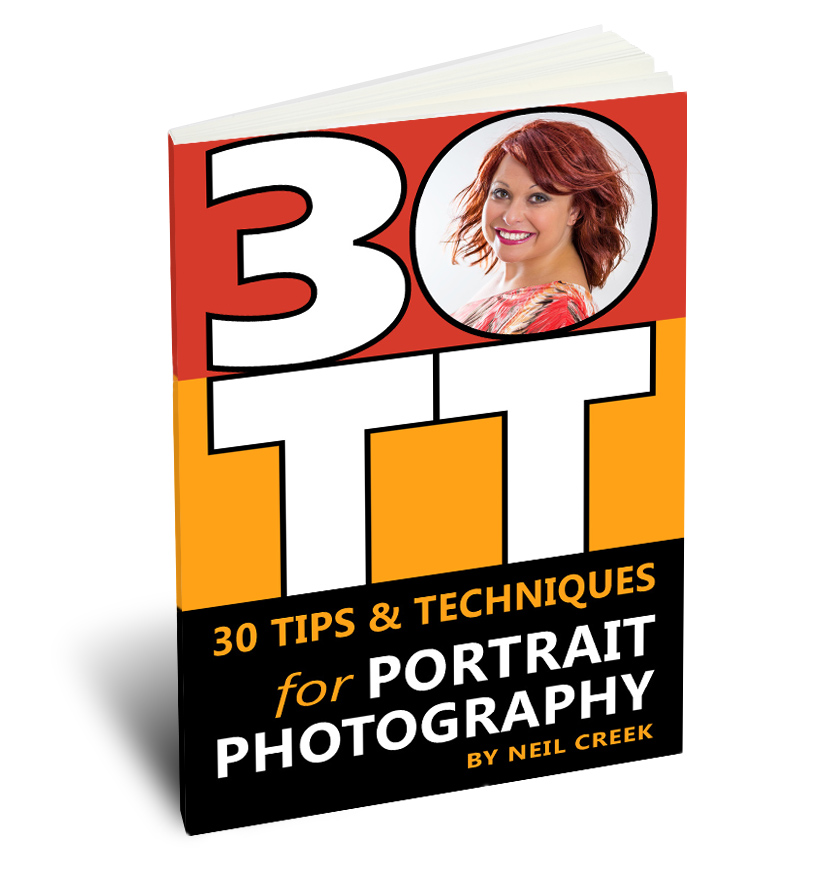 30 Tips and Techniques for Portrait Photography are the distilled knowledge from years of professional and personal portrait photography. It's filled with to-the-point information that will immediately improve your photos of people. Neil shares the wisdom he has gained from trying experiments and making mistakes so that you don't have to make them as well. Each tip is a self-contained nugget of useful information that you can immediately apply to improve the quality of your work.
Are you ready to learn?
Then stop spending way too much money on tutorials or guides! Get yourself a copy today & start shooting like a pro…